No one loves True Blood as much as me..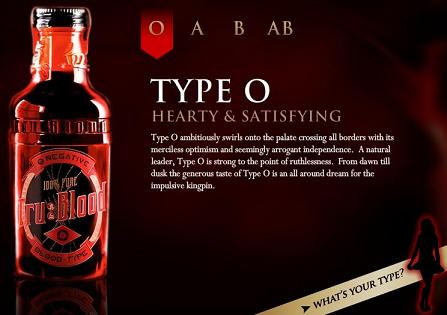 But would I actually drink Tru Blood? Probably NOT …
especially since it's going to be hitting stores near us for $16. Yup, 16 bucks for a 4 pack. NO, its not reallllyyy synthetic blood, its a carbonated drink that's "slightly tart and lightly sweet" that is "sure to taste better than the O negative consumed by the show's fictional vampires."
So, is it going to be like thick and icky like I imagine the real Tru Blood is? What does this say about us that we want to emulate fictional vampires? I mean, ha ha, marketing genius but seriously, did anyone think of these questions? Or did they really give them a serious thought? I love novelty items, as long as they aren't edible.